global climate strike 20.09.2019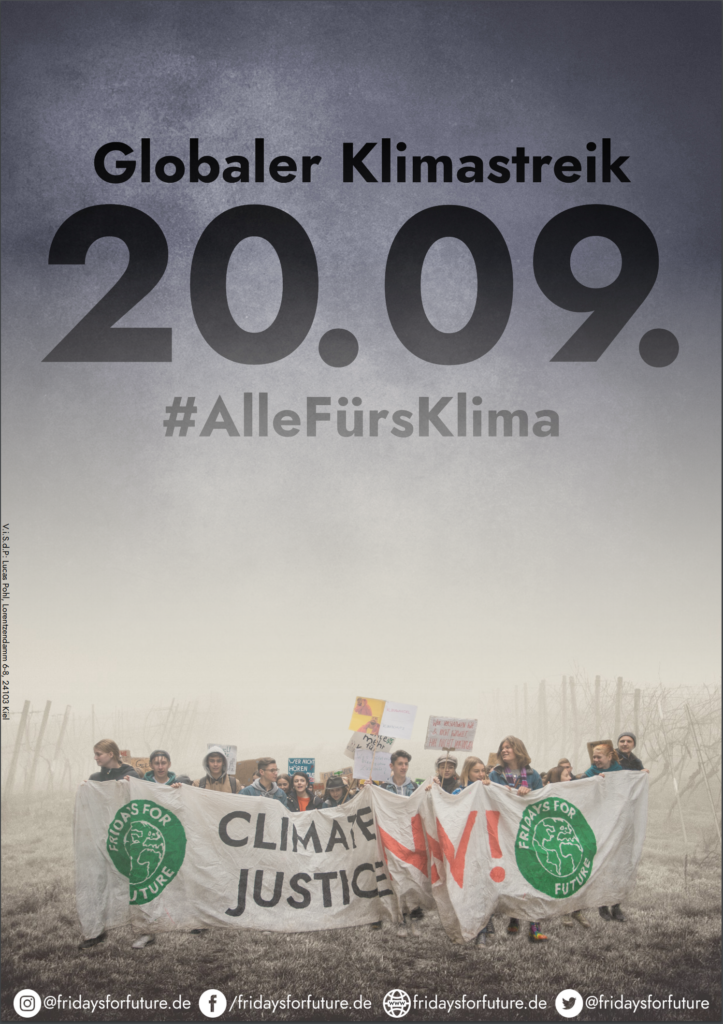 This is the day, I (Björn Lilleike ) became a climate activist. Not that I haven't cared about the future before, but I concentrated on reducing my personal carbon footprint. I read about the global strike in the news that Friday morning. And I was shocked how little participation was expected in my hometown of Hannover, Germany for that globally coordinated action. So I went and fetched my 9 year old daughter from school and we sat in a luxury furniture store to paint a poster. And all in all more then 1,4 Mio. people hit the street in Germany alone.
In the evening, our government presented its "Klimapaket" (a package of laws) - except it did not contain any useful piece of legislation to really address climate crisis. It failed so drastically, that I decided to increase my engagement.
I quite spontaneously decided that I want game developers to make games about climate crisis. Because I have seen the Psychologists for future at the rally, I called my idea game developers for future - because nobody had claimed it before.
Later I watched this inspiring video how Luisa Neubauer became a climate activist and her advice supported my initial idea:
https://youtu.be/WsfacjPOBIw?t=815
"If you are a singer, sing about it. If you are a teacher, teach about it." (min 13:34), Luisa Neubauer at TEDxYouth@München July 11, 2019
1st game developers for future game jam 29.11.-1.12.2019
So I called all my former colleagues with a "save the date" for the weekend after the next bigger strike event 29.11. to 1.12.2019 to join me for the first gdff game jam.
Many appreciated the idea but finally nobody came except two game developers from Hannover and a few of enthusiasts who just wanted to be part of a game jam.
December 2019
First weekend and last weekend in in January 2020 I planned to attend two other game jams - so the next gdff gamejam will be planned for the next global strike day after january 2020.
This will be 24.-26.04.2020 - 2nd gdff game jam
And as a learning from 2019 I moved the website to this wiki - so game developers for future can become a movement in 2020!